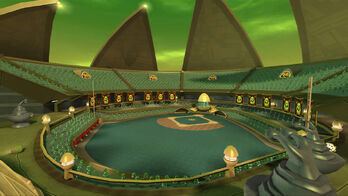 The Yolkus Stadium is a field that appears in Nicktoons MLB it is based of from Planet Sheen.
The field is dark green and there is and the runway is like the way in in Yolkus. There is a giant tribune that surrounds it with aliens on there. There are golden statues around the field and the stadium is partly covered.
The field was modeled and textured by Dan Triplett, at High Voltage Software.